Welcome!
This course was develo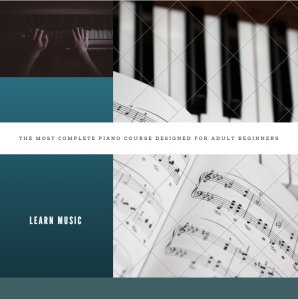 ped for absolute Piano Beginners. We will guide you through the first concepts to build a strong foundation to reach Grade 1 in between 3 and 6 months.
We designed this Syllabus after years of experience teaching new learners that are eager to start this amazing challenge. This course contains lessons, solo pieces, duets, videos and quizzes to check your progress.
Grasp the essentials needed to begin playing Piano or keyboard. You'll learn an easy approach to get you playing and reading music quickly, through a combination of exploring the instrument, performance technique, and basic music theory
We will use original material and open source taken from imslp.org, an open source library for the practical exercises and theory taken from musictheory.net, also a free website.
Good luck as you get started, and I hope you enjoy the course!
---
Instrumental skills to be developed in this Unit
Lateral awareness

Relaxation

Breathing (phrasing)

Posture: distance to the keyboard, height and weight

Hand positioning

Fingering
Minimum skills to be developed in this Unit
Fingering

Touch sensitivity.

Main Chords

Hand repositioning

Understanding of the weight required on the keyboard

Understanding and application of Finger Movement and Forearm Movement
Basic reading skills to develop in this Unit
Keyboard layout awareness

Awareness of high and low pitches

Note names

Imitation of the teacher's performance

Location of middle C

Treble and bass clef

Note motion "Contrapuntal Motion": Similar, Contrary and Oblique

Time signatures 2/4, ¾ and 4/4

Rests

Accompaniments

Major scales: C, G and F
---
Objectives of the first three Units
To develop a good understanding of main musical concepts through performing selected piano pieces

To develop the habit of practising on a daily basis

To develop good piano-posture following the basics of relaxation and breathing management

To develop a solid piano technique which can provide the grounds for artistic development.

To start developing a deep understanding of musical language and musical expression through piano performance

To start understanding how analytic-memory works

To develop the skill of performing with an audience

To develop the skill of performing

da capo a fine

To develop a collection of skills necessary to face the challenges proposed by relevant musical scores

To start understanding how to use the piano pedals correctly

To acquire the technical awareness necessary to perform the pieces of each level at the right speed