Teaching piano – Comprehensive approach
Teaching piano – Comprehensive approach
We recommend the following reading
More information about WKMT's professional piano teaching approach at COMPLETE PIANO LEARNING CYCLE
Our main objective as piano tutors is to ignite the passion for music in our students. To achieve the latter, we should avoid the "piano lesson after piano lesson approach".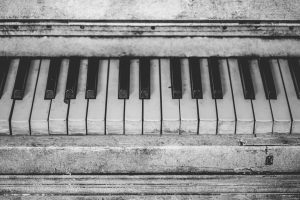 "What is that?!"
That describes at its best the standard London approach to teaching piano: "Let's train students so they come to the following lesson and after that to the next one, and then the next one and so on for the rest of their lives…." Inspiring, isn't it? 🙂
Well at WKMT we don't believe in that approach. Our director Juan Rezzuto was very lucky to have been shown the wonders of the classical music world. Not in London but in Buenos Aires. There the parties and the enjoyment draw around classical music are still "en vogue".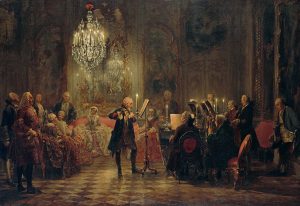 Learning music can result in many things, but one is guaranteed: you will become a music connoisseur. As such, you will enjoy playing music, listening to music and also talking about music. Producing opinions about the concerts you attend also collaborate with the development of your critical skills.
Learning how to play the piano is just the beginning of your most important adventure: learning how to be sensitive to music.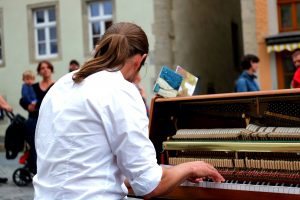 By gathering with musically oriented friends and exchanging ideas on how you liked or disliked a concert, you are also applying your musical knowledge. Moreover, you are learning how to criticise music by empathising with the performer in question. This exercise will result in you developing a much stronger self-criticism while you perform.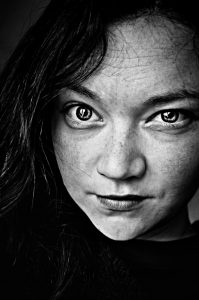 Summarizing, perfecting your piano skills and learning how professionals apply themselves to performing collaborates with the ultimate challenge: getting you ready to perform in front of an audience.
This happens in the most beautiful environment: Pushkin House.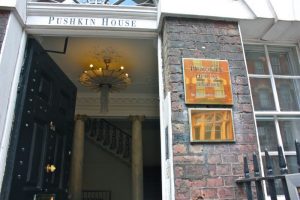 In the very heart of London, Pushkin house has been used for classical music concerts since forever. Now it is your time to shine.
More information about WKMT's professional piano teaching approach at COMPLETE PIANO LEARNING CYCLE